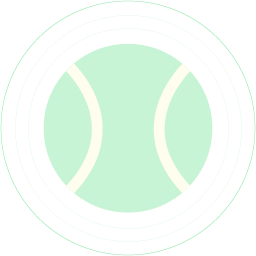 OPEN HOUSE
You are invited to play free of charge during our Open House weekend. You can meet other club members and register for the season. There will be a welcome brunch Saturday and mini-clinics will be offered by our pro.
MAY 16-17-18 2020
ROUND-ROBIN
Round-robins are organized weekly.
Singles: Tuesday nights from 7pm to 9pm
Doubles: Thursday nights from 7pm to 9pm
SINGLES LADDER
This is a mixed league, where players set up their own match, which is counted towards a ranking. You will be placed in a ladder and must challenge other players during the season to make some points and go up the ladder.
TOURNAMENTS
For the singles tournaments, matches take place during the season as part of the singles ladder. The semi-finals and finals will be on:
SEPTEMBER 12-13 2020

Doubles tournaments of the Caisse Desjardins de Notre-Dame-de-Grâce :
SEPTEMBER 19-20 2020
JUNIOR PROGRAM
The junior program is for students from the 3rd to 6th grade. We offer one weekly tennis lesson, for ten weeks, to initiate them to tennis. The program is free of charge. Lessons are given on Sunday afternoons. An evaluation session is set up in June to select the kids that show skills and an interest in tennis.
LESSONS
For lessons, we have coaches available.
Our pro, Zdenek Bukal, is a Level 2 certified coach. To schedule lessons, contact him at 514 605-3392 or zdenekbukal906@gmail.com.
Private lesson: $65
To schedule lessons for beginners, call the Club at 438 390-0731.
Private lesson: $35
OUR PRO
Our Pro, Zdenek Bukal, is available to help you improve your tennis skills.