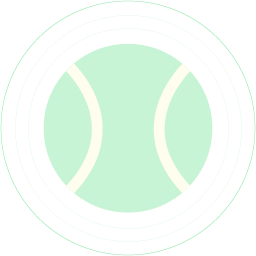 Our club is a hidden gem in the Notre-Dame-de-Grâce neighborhood. It is opened to everyone at very affordable rates. You'll be able to play your favorite sport for almost half the year. You can take private lessons, participate in our group activities or play with other club members.
Our club is much appreciated by families. First, there is a 20% rebate applicable to each member of the family. Second, kids are allowed to play at the same times as the adults. Third, 9 to 12 year old kids can participate in our junior program and benefit from 10 hours of free coaching during the summer.
Opened from early May to mid-October
Monday to Friday 9am to 9pm
Saturday and Sunday 9am to 7pm
PRESIDENT | Ghislain Lessard
VICE-PRESIDENT | André Joly
SECRETARY & TREASURER | Danielle Branchaud
ADVISORS| Jeannita Richard, Olivier Ducout, Linda Falcon and Bérengère Levet
In its current form, the Club exists since 1989.